Developer
Big Time Studios
Release date
26 September, 2022
Genre
Action, Adventure Game
Rate the game
Please connect wallet to rate this game.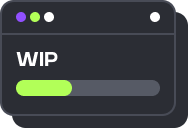 Game analytics will be here soon
Vote if you want us to add analytical data as soon as possible.
About game
Explore ancient mysteries and futuristic civilizations as you battle your way through history. Pick up rare NFT loot and tokens as you fight and defeat enemies. Collect in-game items and tokens, produce NFTs, or hang out with friends. Limitless environments and Adventure Instances give you INFINITE ...