Release date
6 March, 2023
Platform
iOS, Android, macOS, Windows
Rate the game
Please connect wallet to rate this game.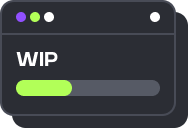 Game analytics will be here soon
Vote if you want us to add analytical data as soon as possible.
About game
The team behind eSkillz Games is made up of seasoned gaming industry veterans who are passionate about creating innovative and engaging games. With an average of 20 years of experience in several multi-million selling titles, including Colin McRae Rally, LMA Football Manager, Music, ToCA Touring Car...